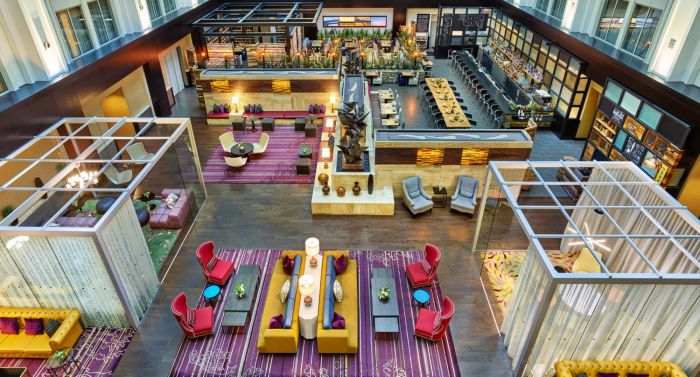 (credit: the Nines, a Luxury Collection Hotel)
Set in one of America's greenest cities, against the backdrop of the sprawling Cascade Mountains, the Nines Hotel brings a new level of style, eco-consciousness and hospitality to the Pacific Northwest. Located in the historic Meier & Frank Building, the hotel encompasses floors six to 15, steps from Pioneer Square and Portland's Central Business District. Boasting nostalgic modern interiors assembled with an eye toward guest enticement, the hotel achieved LEED Silver Certification in 2016 after a property-wide renovation and are proud that 100% of the hotel's energy comes from renewable resources (including wind power and carbon offsets).
The design in the common spaces and guest rooms, there are a total of 331 guest rooms, including 26 suites, pay homage to their historic roots in the city. Boasting rooms that are 'dressed to the nines' unique design elements include tall, over-scaled tufted ivory leather headboards, mercury lamps as well as elegant recamiers upholstered in Tiffany blue velvet. The Nines Suite is their largest accommodation offering measuring at 1,768 square-feet and features a living room, dining room and den, as well as a butler's kitchen, wet bar, hardwood floors, infinity tub and fireplace. Similar to all other accommodations at the hotel, the suite envelopes guests into a world of elegance and comfort, although with a more of a luxury feel.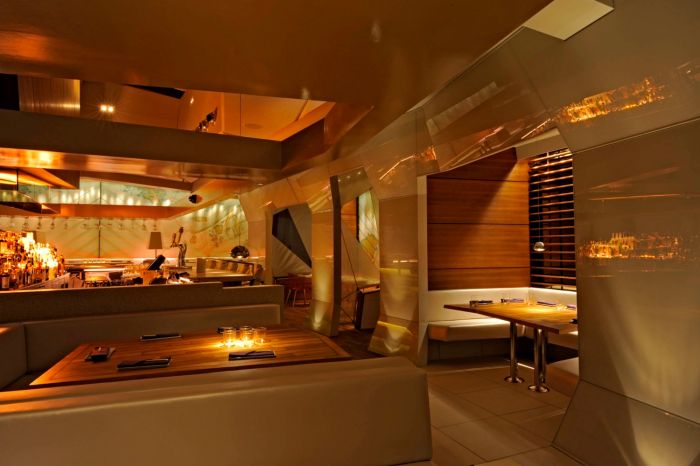 (credit: the Nines, a Luxury Collection Hotel)
Located in their lively and bright atrium, Urban Farmer redefines the modern steakhouse presenting a menu which features fresh ingredients from the Northwest paired with an expansive wine list and cocktails. Open for brunch seven days a week and dinner Thursday – Saturday, some of their menu highlights include: Steak & Eggs, Farm Benedict and Avocado Toast for brunch and Seared Dayboat Scallops or a New York Steak Tasting for dinner. Sitting atop the Nines on the 15th, Departure Restaurant offers modern Asian cuisine with stunning views of the city, mountains and Willamette river. With two outdoor decks and a sleek interior, this restaurant and bar has become a local hotspot thanks to its grilled kushiyaki selections, Kobe meatballs and maguro karai honey sushi rolls.
Beyond its accommodations and dining offerings, the hotel features a collection of over 400 distinct art pieces and offers 14 creative and contemporary meeting and event spaces. But they are most proud of their sustainability practices which touch every aspect of the hotel's operations. 
– The whole property features energy-saving thermostats and LEDs, while the large skylight brings natural light whenever possible
– All of their rooms and suites include low-flow faucets and dual flush toilets that save approx. 500,000 gal. of water annually.
– Energy saving system saving lighting use and waste in their meeting and event spaces.
– The hotel works with Urban Gleaners, which fights food waste and gives to charitable organizations any unused food items.
– "Green Seal" Certified products are used in all daily housekeeping products.
– Low-emitting adhesives, sealants, paints and carpets were used during the renovation to secure optimum air quality, while 24 million pounds of material was removed and 90% of construction waste was diverted from landfills for reuse or recycling
– Urban Farmer's initiatives include: a rooftop garden with water collection system, honey from rooftop beehives, eco-friendly to-go packaging, food waste reduction through creating best practices for ordering and creative fermentation items on menu and much more.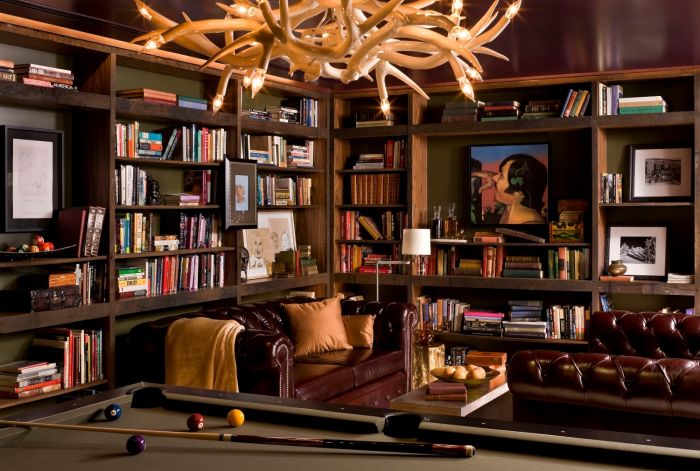 (credit: the Nines, a Luxury Collection Hotel)
Last but certainly not least, for those looking for a bespoke package during their stay, the Roaring 20s package presents an ode to 2021 as the new era of indulgent travel. Guests can feel like the Great Gatsby and enjoy a storybook extravaganza with: accommodations in the Nines Suite, a Gatsby-inspired four-course dinner at Departure, wine pairings in the Nines Library, private behind-the-scenes tour of the famed Pittock Mansion (home to Portland's Great Gatsby) and much more. Package pricing starts at $6,179.

Source: JustLuxe: LuxuryTravel News