A look at the top stories and features from around the Rivals.com network of the past week. While the NFL Draft wrapped up in Cleveland last weekend, the college football recruiting process is starting to ramp up in anticipation of the end of a 15-month dead period.
RECRUITING LOOK-BACKS
The NFL Draft gives us an opportunity to reflect on those prospects who panned out, and those whose careers went askew. Panther-Lair.com has an interest two-part feature this week analyzing all the prospects that de-committed between the years of 2015-2021, while others analyzed past classes to see how they fared compared to their recruiting rankings.
PANTHER-LAIR: Tracking Pitt decommits Part 1
PANTHER-LAIR: Tracking Pitt recommits Part 2
UGASPORTS.COM: Re-ranking Georgia's 2017 class
CATS ILLUSTRATED: Re-ranking Kentucky's 2016 class
***********
COACH INTERVIEWS
The wind down of spring practices has been an opportunity for coaches to share their thoughts on a variety of topics, from what brought them into the sport to favorite memories of past games.
CU SPORTS NATION: Aziz Shittu carving an important role on Colorado's staff
GOLDEN BEAR REPORT: New staff members reflect on favorite rivalry games
TIGER SPORTS REPORT: Why I coach: Memphis OC Kevin Johns
***********
NFL DRAFT WRAP UP
All seven rounds of the NFL Drafter were completed in Cleveland last weekend. Clemson's Trevor Lawrence went No. 1 overall, while Ohio State tied Alabama with the most players selected overall.
TIGER ILLUSTRATED: Rivals analysts share Trevor Lawrence recollections
BUCKEYE GROVE: Takeaways and notes from the 2021 NFL Draft
***********
NAME, IMAGE, LIKENESS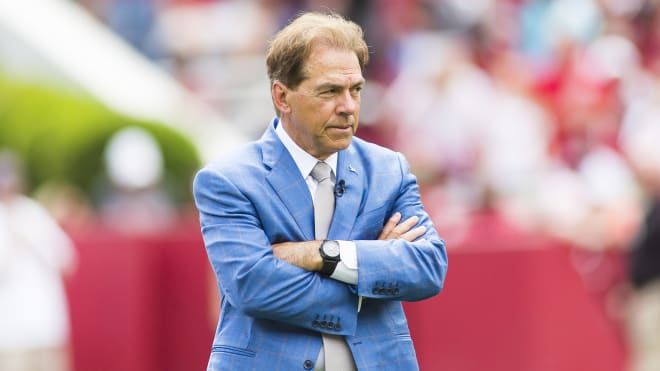 States throughout the country are passing their own name, image and likeness bills, ushering in a new era of college athletics. Alabama's Nick Saban is usually leading the charge on new movements in the sport, and that is the case when it comes to preparing for name, image and likeness rights returning to college athletes.
BAMA INSIDER: Alabama unveils branding platform "The Advantage"
Source: Rivals.com