A look at the top stories and features from around the Rivals.com network. The news cycle winds down in late spring, but the anticipation for a new, and more normal, college football season is building. The excitement is being spurred on this week by universities across the country announcing their expectations for full stadiums in the fall.
STADIUMS RETURN TO FULL CAPACITY
The return to normal crowds is already beginning in college softball, while several more universities announced this week they expect to play games at 100% capacity in the fall. That news is being met with excitement from fans, evidenced by a boom in ticket sales.
WARCHANT: NCAA Softball Regional at full capacity this weekend
THE WOLVERINE: The Big House is back this fall
GAMECOCK CENTRAL: South Carolina football returning to full capacity
GOLD AND BLACK: Purdue seeing a spike in ticket sales
**********
COLLEGE PERSONNEL INTERVIEWS
The off-season in college athletics means college coaches and athletic department personnel are more accessible and have more time to discuss big picture topics. A couple sites in the network had interesting conversations with personnel from the teams they cover this week.
AUBURNSPORTS: Bryan Harsin explores impact of on-time transfer rule
CANESPORT: Miami's director of recruiting explains keys to success
**********
RIVALS RANKINGS TURN 20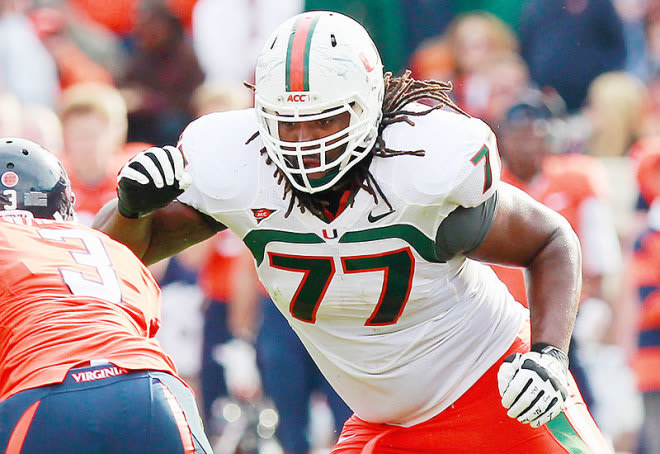 We celebrated the Rivals Rankings turning 20 years old all this week on Rivals.com. CaneSport.com got in on the fun as well, taking a look at how Miami's classes and commitments have fared over that stretch.
How Miami's recruiting classes stack up over the last 20 years
Ranking Miami's top 5-star recruits of the last 20 years
**********
NAME, IMAGE, LIKENESS
With states across the country passing bills requiring universities to leave the name, image and likeness rights of student-athletes intact, the debate about how it will impact college sports intensifies. UGASports.com sat down with former Georgia punter Drew Butler, now working with brand development platform Icon Source, to examine what changes we can expect as a result of recent legislation.
Drew Butler details what is coming with Name, Image and Likeness
Source: Rivals.com