SUWANEE, Ga. – The Rivals Camp Series stop in Atlanta turned out to be a star-studded affair with talent from multiple states on hand. It featured a particularly talented group of offensive linemen and running backs. Here were the top offensive performers from the event.
*****
The nation's No. 1 running back came to RCS Atlanta just days removed from setting record marks in powerlifting. Robinson, Mississippi's No. 1 player, is built to run through contact and punish defenders, but at Sunday's showcase he also flashed nifty footwork and the ability to make contested catches as well as separate downfield. Robinson is a reliable pass-catcher and his ability to make difficult grabs consistently didn't go unnoticed. Georgia, Clemson, Alabama and LSU all covet Robinson, who'll make his way across the Southeast in June in hopes of making a decision soon after.
*****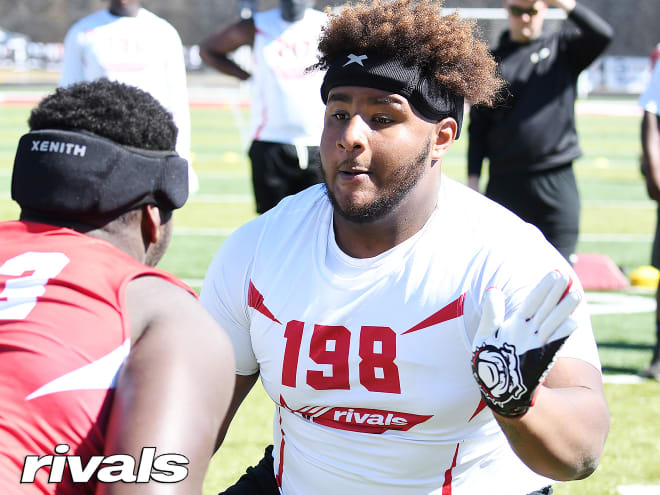 One of the top underclassman offensive lineman in the South, Joiner put forth a stellar effort battling inside at both the left and guard spots. The Oxford (Ala.) High standout plays guard, but may be best geared to man the middle at center. Joiner initiated contact and smothered defenders. He was able to battle inside and finish on the back end of reps with great leverage and brute force. Georgia, Alabama, Auburn, South Carolina and Florida State are all battling for the 2023 standout.
*****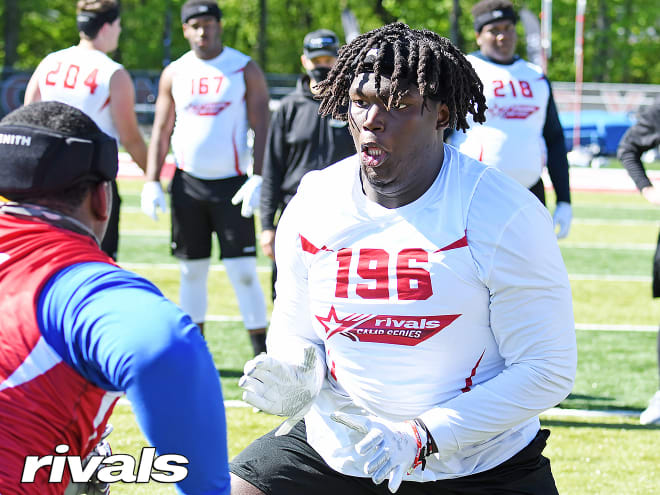 The IMG Academy (Fla.) product made the trip up to the Peach State worth his while. Bah, a 6-foot-5, 330-pounder, boasts an 82-plus-inch wingspan and 34-inch arms. Bah took reps inside and also at tackle, where he's wanted by Penn State, Florida, Texas, Texas A&M and Florida State. When he locks in, Bah has overpowering strength and we saw glimpses into his ability to anticipate pass-rush moves. Bah will compete in this year's Five-Star Challenge.
*****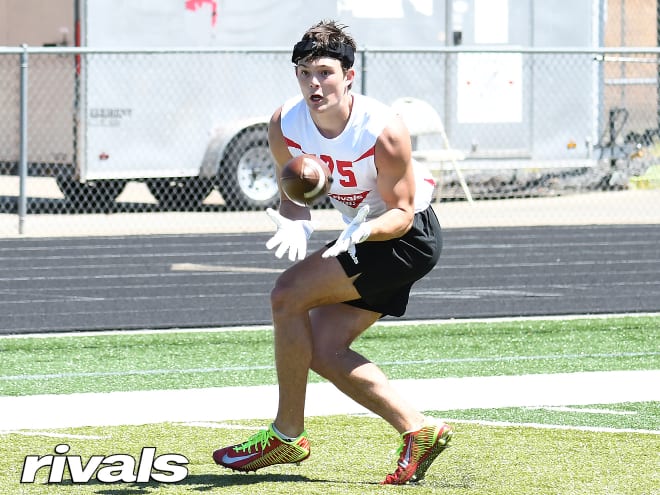 Delp captured WR MVP honors from the tight end position, a highly contested category considering the wealth of receivers and tight ends on hand at Lambert (Ga.) High School. Delp is a mismatch in the passing game with a smoothness to his route-running and ability to separate downfield, in the seams and outside the numbers while also attacking different layers of the defense. Delp runs crisp routes and has rare athleticism for the tight end position. Georgia is fighting off Alabama, South Carolina and Florida to keep him home.
*****
Much like his brother and current Tennessee Volunteer Jalin, Hyatt has outstanding speed and can really pull away from defenders in the open field. He is a little bit taller and longer than his older brother and seemed to play with a little more strength at the same stage. Hyatt beat defenders using a combination of his explosiveness and solid route-running skills. His hands were fairly reliable, especially on routes down the field. There are a lot of teams involved in Hyatt's recruitment, but it's safe to say Tennessee, Alabama, Georgia and South Carolina are very involved.
*****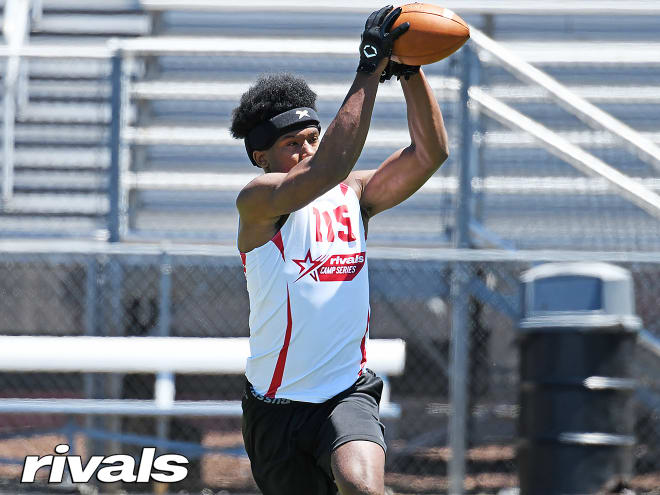 An all-purpose back that splits reps at safety for his high school team in The Boot, Prean worked out and put on a clinic at receiver during Sunday's showcase event in Atlanta. Prean was quick and shifty catching passes over the middle and made difficult grab after difficult grab on a consistent basis. Prean is position-versatile, as he showed this weekend. He was able to see action out of the backfield and in the slot, not to mention the defensive side of the ball and in the return game. Mississippi State has already offered, and LSU and Alabama might not be far behind.
*****
Haynes was one of the best running backs in a loaded group, and he is impressive physically and from an athletic perspective. He has light feet, moves well, cuts on a dime, has great speed in all directions and really looked like one of the better 2023 running backs in the nation. Other than No. 1 running back Branson Robinson, Haynes definitely stood out in this group. Alabama, Florida, Georgia, Ohio State and many others are already involved.
*****
Swann proved to be the consistent and technically sound quarterback on Sunday as he took home the MVP award. The Maryland commit has a big-time arm that can make all the throws, even when throwing against the wind. Swann also showed the ability to put some touch on his throws when needed. Accuracy is the most important aspect of playing quarterback, and Swann was on point for nearly the entire day Sunday.
SHARE YOUR THOUGHTS WITH MARYLAND FANS AT TERRAPINSPORTSREPORT.COM
*****
The Phenix City (Ala.) Central standout has put himself on the national radar this offseason by turning heads at events like this. The speedy 6-foot, 175-pounder has exceptional hands and flashed the ability to make catches away from his body consistently. English has a second gear that he reaches at the top of his routes and is excellent in and out of breaks, which allows him to trick up defenders in coverage. Alabama, Auburn, Florida and Georgia are among the early offers for one of Alabama's best 2023 skill players.
*****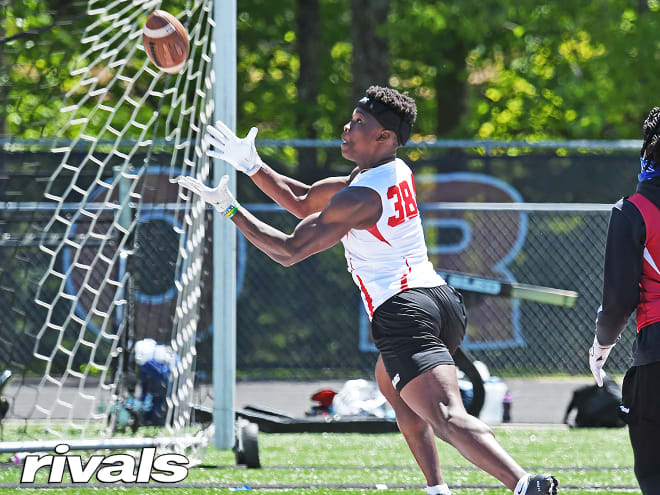 Randall, a Clemson commit, is a big, strong receiver with great long speed that will be a big-time downfield threat at the next level. He did a good job fighting off defenders that tried to bump him off his route or grab him to slow him down. Randall made some really difficult catches along the sidelines and when defenders were closing in, but he also dropped a couple really easy passes. Even with a few drops, Randall had one of the best days among the receivers.
SHARE YOUR THOUGHTS WITH CLEMSON FANS AT TIGERILLUSTRATED.COM
*****
Source: Rivals.com