The first Rivals100 for the 2023 class was released last week and there are plenty of questions left as the heart of the spring camp season approaches. Each day this week we've examined the biggest rankings questions at each position. Today the defensive backs were put under the microscope.
1. Could AJ Harris emerge as
the top cornerback in the country?
The cornerback class is very good even though it may not measure up to the unbelievable groups of the last couple years. Tony Mitchell and Javien Toviano landed in the top two spots at the position and for good reason. Mitchell is a tall, long cornerback with good instincts and position flexibility. Toviano is very similar to Mitchell in that has great length but has also plays very physically and does an excellent job of breaking on passes.
AJ Harris is currently third at the cornerback position but he has gained a lot of notoriety over the last month or so. His impressive performances thus far this offseason are reflected in his current ranking but he absolutely has a chance to move up, just like the rest of the players at the position. At 6-foot-3, 185-pounds, Harris has all the tools college coaches are looking for in a defensive back. He has great football, is an elite athlete, and has impressive quickness for a player his size.
*****
2. Is this going to be a
historically weak year at safety?
There has never been fewer than four safeties in the final Rivals100 but this class is in danger of doing just that. The 2008 and 2011 classes had just four safeties in the final Rivals100 but, with three of them between No. 81 and No. 89, the 2023 class could end up setting an undesirable record. Louisiana native Derek Williams sits at No. 41 but there is big gap between him and the rest of the safeties in the Rivals100. Caleb Downs (No. 81), Rahmir Stewart (No. 84), and Terrance Love (No. 89) are the other safeties that made the Rivals100 but there could be some other safeties that surface later in the process. If not, this could be a year to forget at the safety position.
*****
3. How many current athletes
are going to end up listed as defensive backs?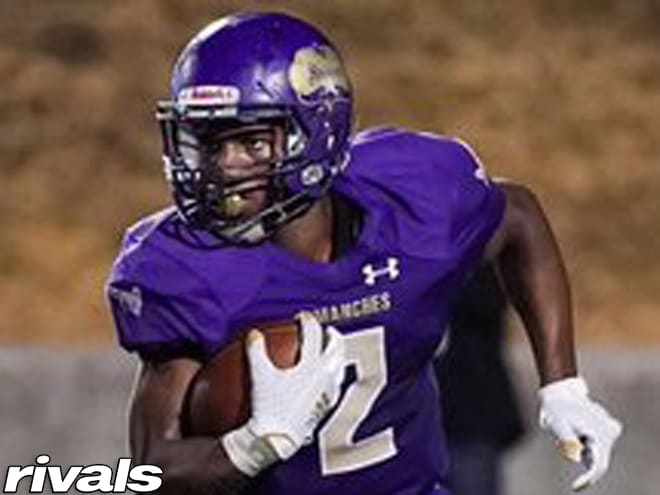 Nine athletes made the 2023 Rivals100 but only a couple of them could legitimately end up listed at one of the defensive backs positions in the final rankings. Joenel Aguero, No. 54 in the Rivals100, could end up at safety. He's not the tall, long safety that many schools covet but he flies around the secondary, is a ball hawk, and is a big hitter. Louisiana native Jaiden Ausberry could grow into a linebacker but if he doesn't bulk up and remains an explosive prospect, he could find himself listed as a safety. Dalton Brooks, No. 23 in the Rivals100, is truly gifted and could easily be a star on the offensive or defensive side of the ball. With his frame and playmaking abilities, Brooks could be in No. 1 safety in the nation if he decided to focus on defense.
*****
4. Which of the Texas
cornerbacks are underrated?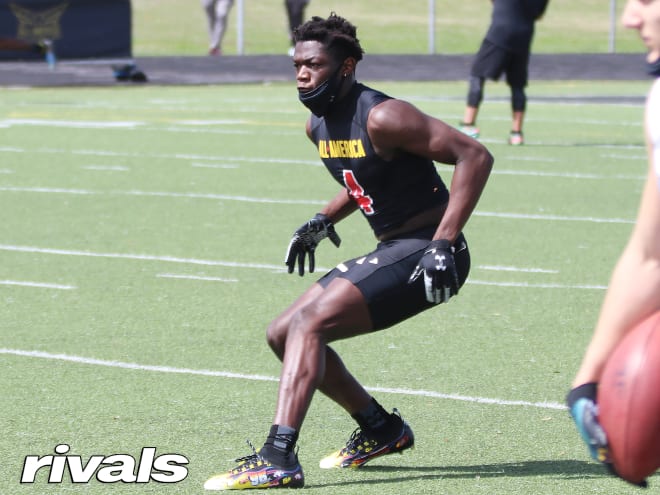 It's an outstanding year for cornerbacks in the state of Texas. Led by No. 21 overall Javien Toviano, there are five of them in the Rivals100. At No. 43 overall, Ryan Yaites is a tall, long cornerback with a great sense of timing who knows how to use his body to make it difficult for quarterbacks to get the ball to the receiver. Deldrick Madison, No. 72 in the Rivals100, is a physical defensive back that with plenty of versatility to move around the secondary. He also has a knack for getting at hand on the ball. Another speedy and versatile defender, Jacoby Davis has all the tools to be a big time playmaker at cornerback. He shows off great ball skills and has the quickness and footwork to stick with almost any receiver he comes across. Jamel Johnson, a cornerback with good size and leaping abilities, landed at No. 99 in the Rivals100. He has a good sense of timing and knows how to play physically with receivers at the line and scrimmage and down the field.
It wouldn't be surprising to see any of these talented cornerbacks end up higher in the Rivals100 in the next rankings update but Davis has a really well-rounded skill set. It will be fun to see him throughout this spring and summer and really find out how strong his game is.
*****
5. Who are some other Rivals250
candidates?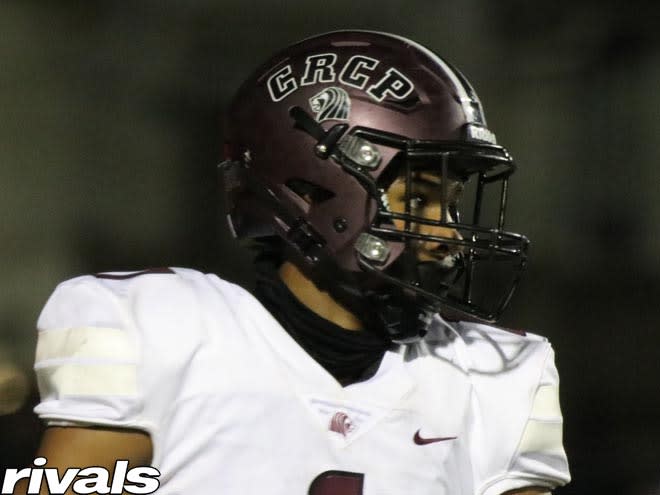 Normally there are about 39 defensive backs in the Rivals250. The Rivals100 featured just 15 so there are plenty more out there that will find themselves inside the Rivals250 when the rankings expand this summer. Caleb Presley and Malik Muhammad are two names to remember at cornerback. Muhammad has an impressive skill set with good footwork, speed, and a plenty of confidence. Presley is a tough cornerback that does a good job disrupting the timing between receivers and quarterbacks. He also does a nice job of making plays on the ball.
At safety, Marvin Burks, Peyton Bowen and Dakaari Nelson could end up inside the Rivals250. Burks has shown a lot of promise from a young age and he's only gotten better. Bowen is a physical and rangy defensive back with good ball skills. A big safety prospect, Nelson plays with a sense of aggressiveness that will intimidate the opposition. He can fly around the secondary and really make quarterbacks and receivers think twice before running over the middle.
Source: Rivals.com