National recruiting director Mike Farrell and national recruiting analyst Adam Gorney tackle three topics daily and determine whether they believe the statements or not.
1.
Gus Malzahn will stunt Dillon Gabriel's development.
Farrell's take: FICTION. Gus Malzahn has been criticized for stunting the development of quarterbacks Jarrett Stidham and Bo Nix and only being able to work well with super athletic quarterbacks. But Dillon Gabriel is already very developed and is way too polished to be set back by a new offense. Malzahn has never been on my list as a QB guru but Gabriel is a fantastic talent who will have a huge year next season.
Gorney's take: FICTION. I'm torn by this question because Malzahn did not max out the abilities of Stidham and Nix, and it seemed like his offense got more stale the longer he stayed with the Tigers. But Malzahn is not dumb, either, and he knows that working with Gabriel could be fantastic for both sides if he doesn't meddle too much with what makes Gabriel great. Get people in space, get the ball going down the field and get the offense moving fast. Malzahn knows how to do that so this could be a match made in heaven.
SHARE YOUR THOUGHTS WITH UCF FANS AT UCFSPORTS.COM
*****
2.
It will be Alabama and LSU for Walter Nolen in the end.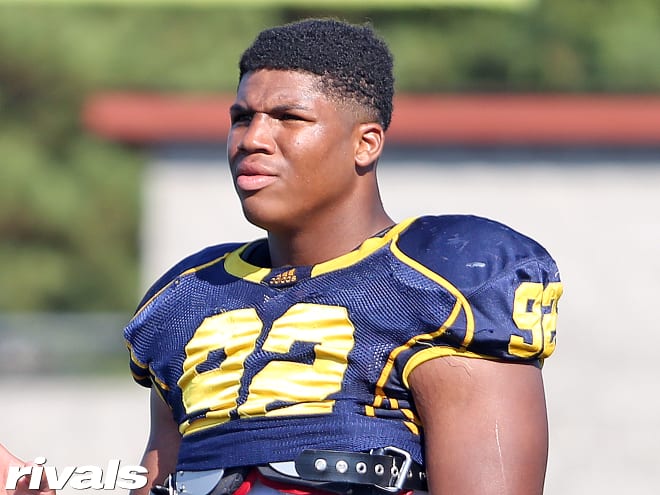 MORE NOLEN: Pretenders and contenders for Nolen | Nolen breaks down his cut list with Rivals analyst Chad SImmons
Farrell's take: FICTION. I have Ohio State in this until the very end, not to mention Georgia. I know Tennessee fans want to think this can happen but it's unlikely the five-star DT heads to the Vols. But the way Larry Johnson develops linemen at Ohio State and how well Georgia recruits, you can't count them out.
Gorney's take: FACT. Alabama and LSU have a major jumpstart on every other program because Nolen has visited there and if the NCAA pushes back the calendar even further to now allow kids to visit schools then the Crimson Tide and the Tigers only reinforce their positions. Ohio State always needs to be watched. Clemson and Florida might have a decent shot but Nolen is going to have to stay patient because visits are no guarantee at this point. Alabama and LSU have an early edge and when that's the case, those prospects usually land at one of those two programs.
SHARE YOUR THOUGHTS WITH ALABAMA FANS AT BAMAINSIDER.COM
SHARE YOUR THOUGHTS WITH LSU FANS AT TIGERDETAILS.COM
*****
3.
RB Rashod Dubinion will be a 1,000-yard rusher in the SEC.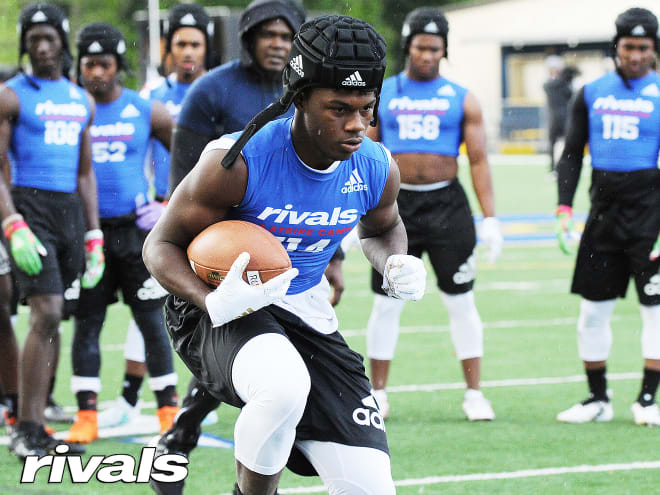 Farrell's take: FACT. I love this get for Arkansas and I know the Razorbacks will have a great offensive line under Sam Pittman so I can see Rashod Dubinion having a career similar to what Alex Collins did when he was under Bret Bielema. Collins had more than 1,000 yards in each of three seasons at Arkansas and while the Hogs won't be as run-heavy as they were under Bielema, he will get a ton of chances down the line if he stays healthy. Most think of Dubinion as a little back who will catch passes and get limited carries but he's stronger than you think. He's not 200 pounds like Collins was but just watch him run.
Gorney's take: FICTION. I like Dubinion a lot and he's a major recruiting victory for Arkansas but there were only three 1,000-yard rushers in the SEC this past season – Alabama's Najee Harris, breakout star Kevin Harris at South Carolina and Texas A&M's Isaiah Spiller. Just playing the odds, it's unlikely Dubinion reaches the 1,000-yard rushing mark. Plus, he's going to be used catching passes out of the backfield which could knock down his carries. A case for 1,000 total yards in a season is very possible. Only rushing? I doubt it.
SHARE YOUR THOUGHTS WITH ARKANSAS FANS AT HAWGBEAT.COM
Source: Rivals.com