National recruiting director Mike Farrell and national recruiting analyst Adam Gorney tackle three topics daily and determine whether they believe the statements or not.
1. A defensive lineman won't be taken in the top 20 of the NFL Draft.
Farrell's take: FICTION. Mel Kiper Jr. said in his latest mock draft that DE Gregory Rousseau would be the first DL off the board at No. 21 to the Indianapolis Colts. That seems insane to me. He mentioned Rousseau sliding as an opt-out but scouts I've talked to don't care about opting out, they want guys who can rush the passer so Rousseau, Kwity Paye, Jayson Oweh, Jaelan Phillips, Christian Barmore, Levi Onwuzireke or someone else will likely go top 15 at least.
Gorney's take: FICTION. Not only should there be a defensive lineman taken in the top 20 picks but there's a decent chance there could be two or three. Paye is likely off first and then Phillips and Rousseau are very possible among the top 20. I get that there will be a lot of quarterbacks, receivers and offensive linemen drafted early but I also like the chances of Paye and others during that stretch as well.
*****
2. Ty Simpson will pick Clemson Friday.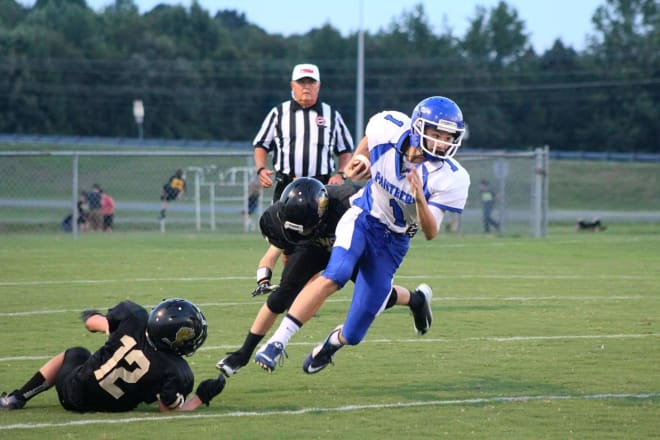 Farrell's take: FACT. I said FICTION last week when we debated whether he was a lock to Clemson and I still think this is up in the air. In the end his very early interest in Clemson will win out over his renewed interest in Alabama. The stability of the staff at Clemson is key and choosing Alabama with a new offense is likely less comfortable for him.
Gorney's take: FACT. This is a very tough call because Alabama would make sense as well and there is a minority of people that also believe Tennessee could pull the major surprise but I'm going to stick with Clemson as my choice. Simpson has a great relationship with that coaching staff and there has been stability there. Clemson has been the frontrunner for some time and I'm sticking with that pick.
SHARE YOUR THOUGHTS WITH ALABAMA FANS AT BAMAINSIDER.COM
SHARE YOUR THOUGHTS WITH CLEMSON FANS AT TIGERILLUSTRATED.COM
SHARE YOUR THOUGHTS WITH TENNESSEE FANS AT VOLQUEST.COM
*****
3. Will Johnson will pick Michigan on Sunday.
Farrell's take: FACT. There is a lot of talk about USC out there and it can't be dismissed with a great unofficial visit and his friendship with Domani Jackson, but Michigan is a legacy school for him and it's home. I always lean that way when predicting prospects. Ohio State seems to be running a distant third here but the Buckeyes are just fine at CB.
Gorney's take: FACT. Michigan looked like it was slipping in recent months but the hiring of some former NFL assistants was big and it looks like the Wolverines should be the pick this weekend. Playing at USC alongside Jackson is enticing and he had an excellent visit to California in recent weeks, but Michigan looks like the team to beat heading into decision day.
SHARE YOUR THOUGHTS WITH MICHIGAN FANS AT THEWOLVERINE.COM
Source: Rivals.com