Rivals national recruiting director Adam Gorney along with national analysts Adam Friedman and Sam Spiegelman and Josh McCuistion from SoonerScoop.com tackle three topics in recruiting and determine whether they believe the statements or not.
1. Oklahoma is the front-runner for four-star DE Gabe Dindy.
Gorney's take: FICTION. I understand all the Oklahoma connections and that the Sooners definitely hold a special place in his recruitment but I get the feeling the longer this goes, the more the Southeast powers could keep him home. Alabama is getting much more involved, a recent trip to Florida State went well and then Ohio State cannot be counted out either since the Buckeyes recruit the state so well. I would not be surprised one bit if he ends up playing for the Sooners. But I don't think Gabe Dindy's true front-runners become clear until June visits.
McCuistion's take: FACT. I think this is the case and has been for a while and I'm shocked to hear myself say that for an elite defender from the Southeast.
But let's be honest, Oklahoma has some massive built in advantages here, namely the fact that his parents are both Oklahoma alums and that he grew up with the Sooners having a special place in his family. Add in that Oklahoma's defense is slowly but surely becoming a functional member of college football again, led by a defensive line that will have a fairly early draft pick in 2021 and perhaps a few more in the next few years and you start to see a path for the Sooners.
It's far from a done deal as there is plenty of talk of other programs making a run for him, namely Texas A&M and Clemson, but I still like where the Sooners and the bond he has built with the staff, namely defensive line coach Calvin Thibodeaux.
SHARE YOUR THOUGHTS WITH OKLAHOMA FANS AT SOONERSCOOP.COM
*****
2. Alabama could flip 2023 Texas running back commit Rueben Owens.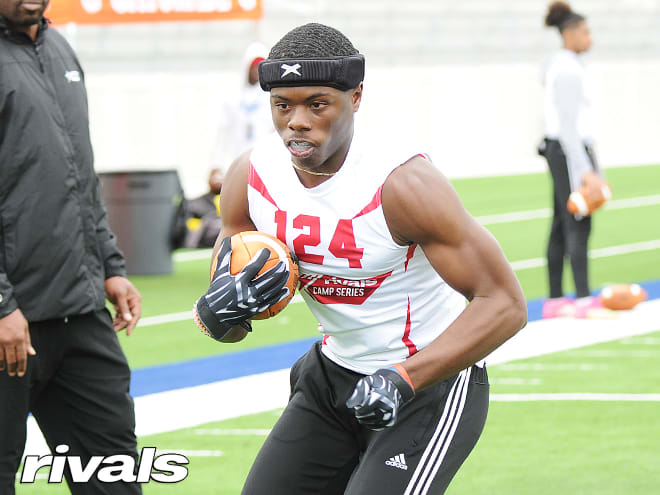 Gorney's take: FACT. I'm never counting out Alabama for any prospect in the country especially someone who is a 2023 prospect who has so much time left in his recruitment. There is a lot to like about the new direction at Texas and what's going on there under coach Steve Sarkisian but it's really, really hard to turn down the Crimson Tide. Along with Rueben Owens, Alabama has offered Richard Young, Justice Haynes and Mark Fletcher at running back so the Crimson Tide could fill up but things might get lots more interesting after Owens visits Alabama, which he plans to do in the first few days of June.
Spiegelman's take: FACT. Owens is an early commitment for nearby Texas and odds are that he ends up staying in-state when it's all said and done. Coach Steve Sarkisian and coach Stan Drayton getting Owens on board this early in the process was tremendous. Owens, however, is keen on exploring the schools that have offered – and that includes Alabama. Alabama is preparing for another back to come off the board in the first round so naturally they'll have Owens' attention before finalizing any decisions.
SHARE YOUR THOUGHTS WITH ALABAMA FANS AT BAMAINSIDER.COM
*****
3. Enai White is headed somewhere in the SEC.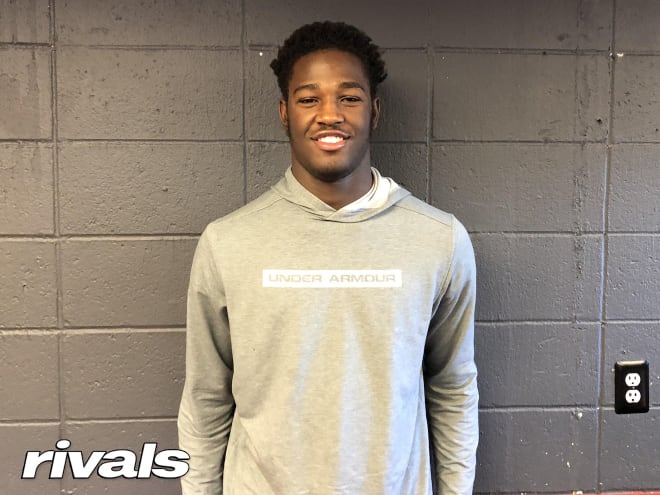 Gorney's take: FACT. I could see Clemson sneaking in here because Enai White told me the Tigers are recruiting him very hard and Ohio State could never be counted out but his first three official visits are to SEC programs with Florida, Georgia and Alabama in June and the feeling is that he ends up at one of those schools. Penn State is still fighting and Oregon cannot be ruled out but it seems like White wants to play in college football's best conference and it feels like it's going to happen
Friedman's take: FACT. White has always been excited by the way most SEC teams use edge defenders so it's not surprising to see three SEC teams get official visits. Alabama and Florida have been involved for a long time and Georgia is gaining ground. Ohio State is the biggest threat to these SEC teams but don't sleep on Clemson, Oregon and Penn State. The Buckeyes are the only non-SEC team to get an official visit but they are doing a good job with him. It'll be interesting to see how things develop over the next three months but I expect the SEC teams to firm up their places in White's recruitment.
Source: Rivals.com