In today's Fact or Fiction, Rivals National Columnist Mike Farrell looks at three big recent topics in college football and decide whether the statement is indeed FACT or if it's FICTION.
1. Ohio State has the best WR room
in college football. 
FACT. This topic actually came to mind when I was looking at USC's surprising wide receiver depth despite losing Amon-Ra St. Brown and Tyler Vaughs. But when I tweeted that USC could "make a case" I was instantly barraged by Ohio State, Clemson and Oklahoma fans. And the Buckeyes have the most depth with Chris Olave, Garrett Wilson, Jaxon Smith-Njigba, Julian Fleming, Emeka Egbuka, Jameson Williams and Jayden Ballard. Even at The West Zone message board on our Clemson site TigerIllustrated.com, the fans there agreed for the most part that at least the Buckeyes have the most potential in their receiver room. However, a few felt Clemson is deeper with Justyn Ross back and some mentioned Oklahoma. Clemson loses Cornell Powell and Amari Rodgers so that hurts, while the Sooners boast a lot of five-stars and elite freshman Marvin Mims who was great last season. But to me, it's still Ohio State.
SHARE YOUR THOUGHTS WITH OHIO STATE FANS AT BUCKEYEGROVE.COM
*****
2. Myles Brennan will win the QB
job at LSU.
FACT. At Victory Hill, our LSU message board at TigerDetails.com, the LSU fans were split for the most part with a slight lean towards Max Johnson, the talented lefty who took over for Brennan last year after he was injured. But to me the experience of Brennan will win out and if he stays healthy he could put up monster numbers. The problem? If Brennan does will the job does Johnson transfer?
SHARE YOUR THOUGHTS WITH LSU FANS AT TIGERDETAILS.COM
*****
3. Daxton Hill will be a first
team All American next season.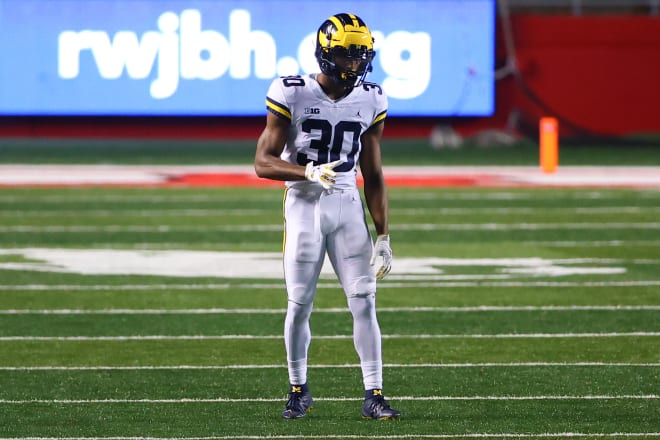 FICTION. The former five-star has played lights out this spring according to sources and has taken his game to the next level. However, Michigan would have to be surprisingly better than they are expected to be for Daxton Hill to earn All-American honors. Maybe All-Big Ten but I don't see national praise and the fans at The Fort at our Michigan site TheWolverine.com agree.
SHARE YOUR THOUGHTS WITH MICHIGAN FANS AT THEWOLVERINE.COM
Source: Rivals.com