Rivals national recruiting director Adam Gorney and South-Central recruiting analyst Sam Spiegelman along with Paul Strelow of TigerIllustrated.com and Josh McCuistion of SoonerScoop.com tackle three topics in recruiting and determine whether they believe the statements or not.
1. Texas A&M is going to sign at least two of the top three
in-state linemen in Kam Dewberry, Devon Campbell and Kelvin Banks.
Gorney's take: FACT. This is a tough question because these recruitments could go a lot of ways as the in-state powers have made them priorities but then out-of-state national powers like Alabama, Ohio State, Oklahoma and others are also in the game as well. There have been some Alabama and LSU rumors for Kam Dewberry but I still think Texas A&M gets him in the end. Same goes for Kelvin Banks, who is in the argument for a five-star ranking. Campbell probably lands at Texas. It's still early and there are a lot of moving parts but I like the Aggies' chances.
Spiegelman's take: FICTION. Three of the best linemen nationwide hail from Texas, which has a superbly deep crop of high-end talent on the offensive line in this 2022 cycle. The Aggies are in it for all three of these elite linemen, who all bring position versatility, but you can't discount Steve Sarkisian and the Longhorns. And the likelihood that at least one gets out-of-state. If I'm a betting man, I like the chances that Dewberry winds up at Oklahoma, Ohio State or at another program in the SEC West that isn't Texas A&M.
SHARE YOUR THOUGHTS WITH TEXAS A&M FANS AT AGGIEYELL.COM
*****
2. Four-star RB Trevor Etienne is going to follow his brother,
Travis, and go to Clemson.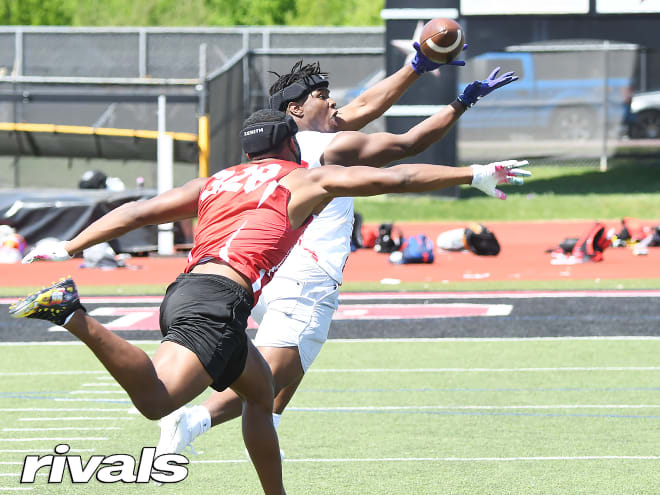 Gorney's take: FICTION. When I talked to Trevor Etienne this past weekend at the Rivals Camp in Dallas, it seemed like LSU was the team he was most interested in and there are rumors some close to him like the Tigers in his recruitment. There's no question Clemson served his brother well and vice versa, and Etienne has loved his experiences at that school. But he could also be looking to do his own thing. If I had to guess right now, I'd say Etienne stays in-state.
Strelow's take: FICTION. The Etienne family has trusting relationships with Clemson's staff from Travis' career, and that means something to a recruitment that hasn't been advanced much otherwise. But there's also the understandable dynamic of a younger brother wanting to carve his own identity as well as distance potentially favoring others. It's certainly possible Trevor matriculates to Clemson. But to frame it as definitive, or even a strong probability, would be stretching the connection into more than it's really worth.
SHARE YOUR THOUGHTS WITH CLEMSON FANS AT TIGERILLUSTRATED.COM
*****
3. Malachi Nelson is a lock to Oklahoma.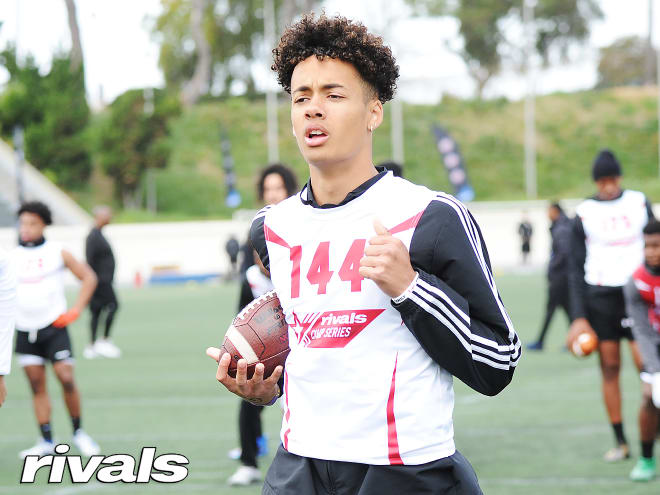 Gorney's take: FICTION. Oklahoma is the top school for Nelson. So much makes sense about the Sooners when it comes to his recruitment, too, as the 2023 five-star quarterback seems like a perfect fit for Oklahoma's offense. And Malachi Nelson has made it no secret that he loves what coach Lincoln Riley is about, how the offense works and how he'd be used in Norman. But college football is a fickle thing and predicting two weeks out – let alone two years – is impossible. Changes occur fast, coaches move on, things get altered. I do think USC has a shot and Clemson and others are in the fight. If Nelson had to choose today it would almost definitely be Oklahoma but he still has a long way to go in his recruitment.
McCuistion's take: FACT. It's crazy to say it for such an elite player with so many high quality offers but Oklahoma went all in on Nelson early on and has never wasted a moment in making it known he is its quarterback priority. And few schools can offer the reality that there wasn't a quarterback taken in the class of 2022 and the opportunity that presents. Throw in the way Nelson talks about Oklahoma's NFL quarterback production and the expectation that Spencer Rattler will join that production soon enough and you've really got something. I wouldn't rule out Clemson but to me that's the one real threat.
SHARE YOUR THOUGHTS WITH CLEMSON FANS AT TIGERILLUSTRATED.COM
Source: Rivals.com