Rivals national columnist Mike Farrell tackles three topics and determines whether he believes the statements or not.
1. Arik Gilbert will end up at Georgia after
all. 
Farrell's Take: FICTION
After leaving LSU and then choosing Florida out of the transfer portal, former five-star tight end Arik Gilbert is now back on the market. But I don't see Georgia, his home-state school, touching him. Gilbert reportedly has off-field issues to handle and, with Darnell Washington on the roster and Brock Bowers coming in as a freshman, the Bulldogs are just fine at the tight end position.
Gilbert may return to LSU or reunite with his high school quarterback Harrison Bailey at Tennessee, but Anthony Dasher at UGASports.com and I agree that it's a long shot that Gilbert ends up at UGA.
SHARE YOUR THOUGHTS WITH GEORGIA FANS AT UGASPORTS.COM
*****
2. Emory Jones is the breakout QB in the SEC next
season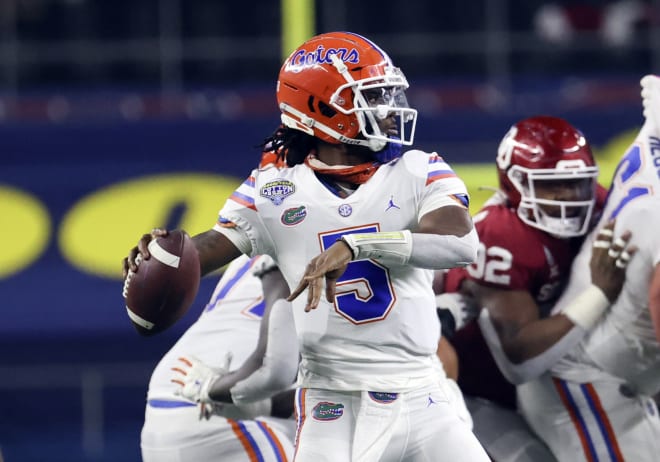 Farrell's Take: Fiction
FICTION. Kyle Trask is gone and no one seems to think Florida's heir apparent, Emory Jones, will be the breakout quarterback in the SEC next season. He will be solid perhaps, but names like JT Daniels, Bryce Young and Matt Corral come up when talking to folks like Nick De La Torre at GatorsTerritory.com and Tony Tsoukalas at BamaInsider.com and I tend to agree.
I have Corral as the likeliest breakout candidate, followed by Daniels and possibly Connor Bazelak at Missouri, then Young ahead of Jones.
SHARE YOUR THOUGHTS WITH FLORIDA FANS AT GATORSTERRITORY.COM
*****
3. Derion Kendrick needs a redemption year next
season before going pro. 
Farrell's Take: FACT
Larry Williams from TigerIllustrated.com and I are on the same page when it comes Derion Kendricks' future. After being booted from the Clemson program, the former five-star needs to hit the transfer portal and find a Power Five home where he can raise or at least stabilize his draft stock.
He was a second- or third-rounder at best if he came out this season but, with so many issues coming to light at Clemson, he would fall significantly if he had to turn pro now an enter his name in the Supplemental Draft.
Enter the portal, find a new Power Five home and have a breakout season, and much will be forgotten. Kendricks has the talent.
SHARE YOUR THOUGHTS WITH CLEMSON FANS AT TIGERILLUSTRATED.COM
Source: Rivals.com