Rivals National Recruiting Director Adam Gorney and analyst Adam Friedman – along with Jake Reuse from UGASports.com and Paul Strelow from TigerIllustrated.com – tackle three topics in recruiting and determine whether they believe the statements or not.
1. Dani Dennis-Sutton will end up in the SEC.
Gorney's take: FICTION. It's hard to turn down Georgia and Alabama. And numerous – too many for Penn State fans' sake – have chosen the SEC powerhouses over the Nittany Lions in recent years. But Penn State has done a great job recruiting Dani Dennis-Sutton, I don't see him as a prospect that's going to travel that far away for college and the four-star defensive end has talked highly of the development at his position of others at Penn State in recent years. Georgia and Alabama will have a shot but I think Dennis-Sutton heads to Happy Valley.
Friedman's take: FICTION. Alabama and Georgia, in particular, are making things interesting in Dennis-Sutton's recruitment but I think he still ends up at Penn State. The Nittany Lions have been the leader for him since the start of his recruitment and it would take a lot to change that. His relationships with the staff, current players, and recruits are very strong and he is so familiar with the program. Dennis-Sutton has also visited the Penn State campus multiple times and it'll be hard for Georgia or Alabama to overcome that level of comfort with just one visit.
*****
2. Daylen Everette named his top five. Clemson will still be tough to beat.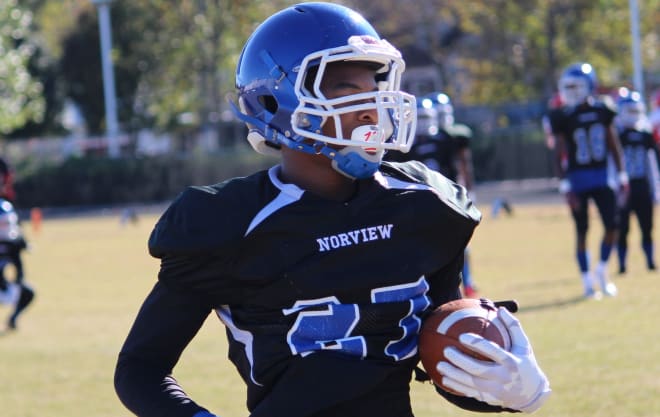 Gorney's take: FACT. Daylen Everett has talked so highly of Clemson in the past and his interest has never wavered so I'm going to say the Tigers have the edge in his recruitment and will be tough to beat. Clemson does not lose many recruiting battles to North Carolina and I don't see it happening here. Could Everette see the early success of Tony Grimes and others with the Tar Heels and be persuaded? It's possible but Clemson develops top-flight defensive backs as well and it's just so hard to say no to Clemson.
Strelow's take: FACT. True in the sense that Clemson still has to be beaten in this recruitment, and that the Tigers have a prominent seat at the table. But I don't know that I would cast Clemson as having decided favor, especially with the steam North Carolina has predictably picked up. Yet the Tigers have been strongly chasing him the longest, offer title contender pedigree and have a great story to sell with so few scholarship corners on the roster. So yes, Clemson remains a formidable foe.
SHARE YOUR THOUGHTS WITH CLEMSON FANS AT TIGERILLUSTRATED.COM
*****
3. Georgia and Ohio State have the same average star ranking. The
Bulldogs will finish with the higher-rated class.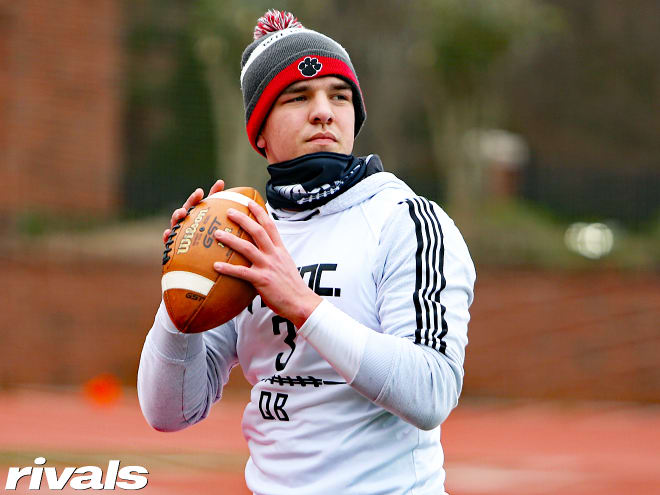 Gorney's take: FICTION. This is going to be close until the end but I'm going to lean Ohio State here since the Buckeyes still have a lot of elite players that could end up in their class and I'm not entirely sure all the five-stars in Georgia's class are going to end up with that ranking. I'm not ready to name names yet but seeing everybody in the 2022 class over the next many months including at the all-star events which should be back over the holidays will play a big factor. Ohio State holds the slimmest of margins in the team rankings right now and it could definitely end up that way, too.
Reuse's take: FACT. This could really have gone either way, as I think the season will probably end up telling the tale of how the classes shape up. If Georgia is able to capitalize on their returning offensive experience and depth in the front seven, they should be able to make a run. Ohio State is, of course, talented, but they're replacing the most important position on the field after a superstar run by Justin Fields. For now, I lean toward Georgia's experience giving them an edge in the long run and an impressive season catching the eye of some coveted pieces down the stretch.
SHARE YOUR THOUGHTS WITH GEORGIA FANS AT UGASPORTS.COM
SHARE YOUR THOUGHTS WITH OHIO STATE FANS AT BUCKEYEGROVE.COM
Source: Rivals.com