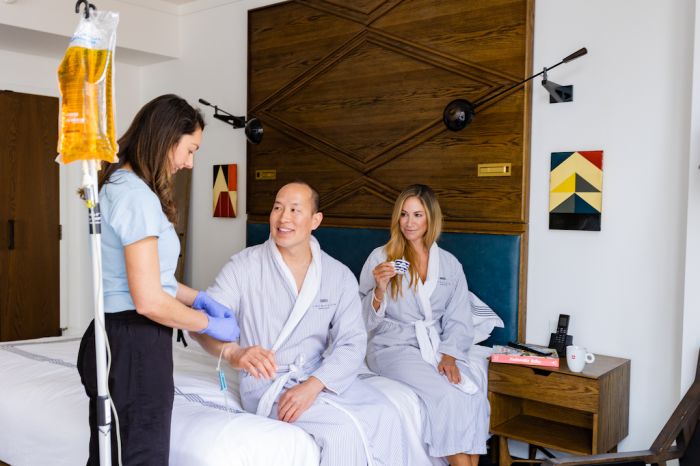 Thompson Nashville
Summer is a season to relax, rejuvenate and recalibrate our weary minds and bodies after enduring months of political and social unrest combined with pandemic related stress that has led many to over-indulge and form unhealthy habits. 2021 has seen a huge change in travel habits, with many people seeking out wellness staycations and immunity boosting retreats as personal health and fitness are top priorities in travel.
Thompson Nashville
IV therapy has become an increasingly popular way to combat fatigue, stress, anxiety, hangovers, and weakened immunity.  IV therapy ensures that 99% of treatments are absorbed. Tennessee based wellness company Invigorate Health has partnered with the Thompson Nashville to offer guests a tailored Wellness Package that includes guest room accommodations, an IV immunity boost delivered to your room on-demand, and a glass of Gulch Gulp– a fresh Revitalize juice from Killebrew. The IV therapy must be booked 24 hours in advance and includes one  treatment such as the following : 
Hangover Alleviation aimed at addressing nausea, inflammation and heartburn
Athletic Recovery for inflammation, dehydration and vitamin depletion
Stress Relief adds L-Taurine, L-Glycine, B-Complex in addition to other B-vitamins
Cold & Flu with a mega dose of Vitamin C and Toradol
Anti-Aging with B-Complex, L-Glycine, L-Lysine, B-12, Vitamin C and Glutathione
Libido Boost with Vitamin C, B12, Taurine, Caffeine, Magnesium, Zinc, B-Complex and more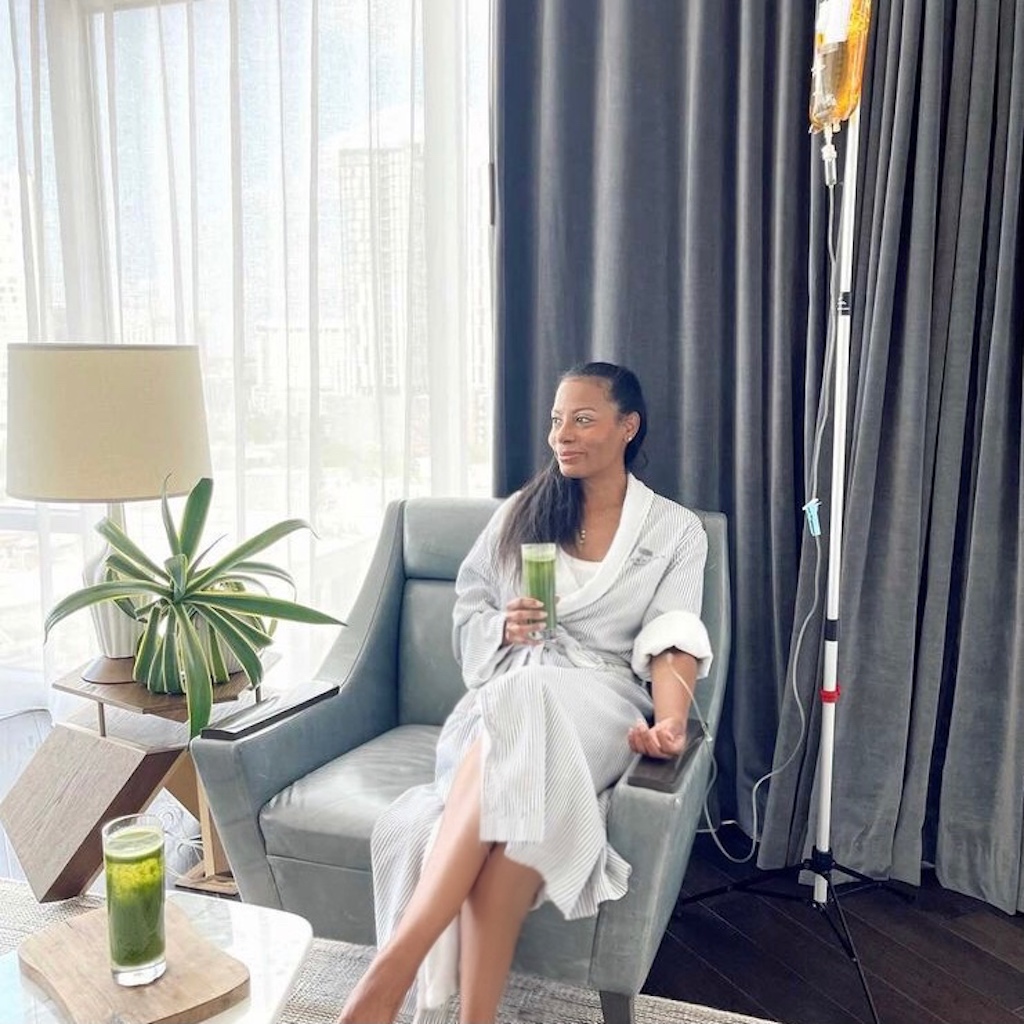 Thompson Nashville
Sit back and relax in the comfort of your luxurious room or suite at Thompson Nashville while a skilled nurse practitioner administers an Immunity Boosting IV. Situated in the chicly furnished living room of our Executive Suite, we opted for the Immunity Booster IV with an added dose of Glutathione to aid in anti-aging as we had just been vaccinated. 

Thompson Nashville Executive Suite
All of the Thompson's rooms and suites have floor-to-ceiling windows that overlook downtown Nashville and The Gulch neighborhood, sleek furnishings and hardwood floors. The Executive Suite includes a 55" tv, living area with sofa and lounge chair, Marshall Bluetooth speakers, a wet bar and coffee maker, oversized Thompson signature bathrobes, claw foot bathtub and a separate, extra-large, double rain shower.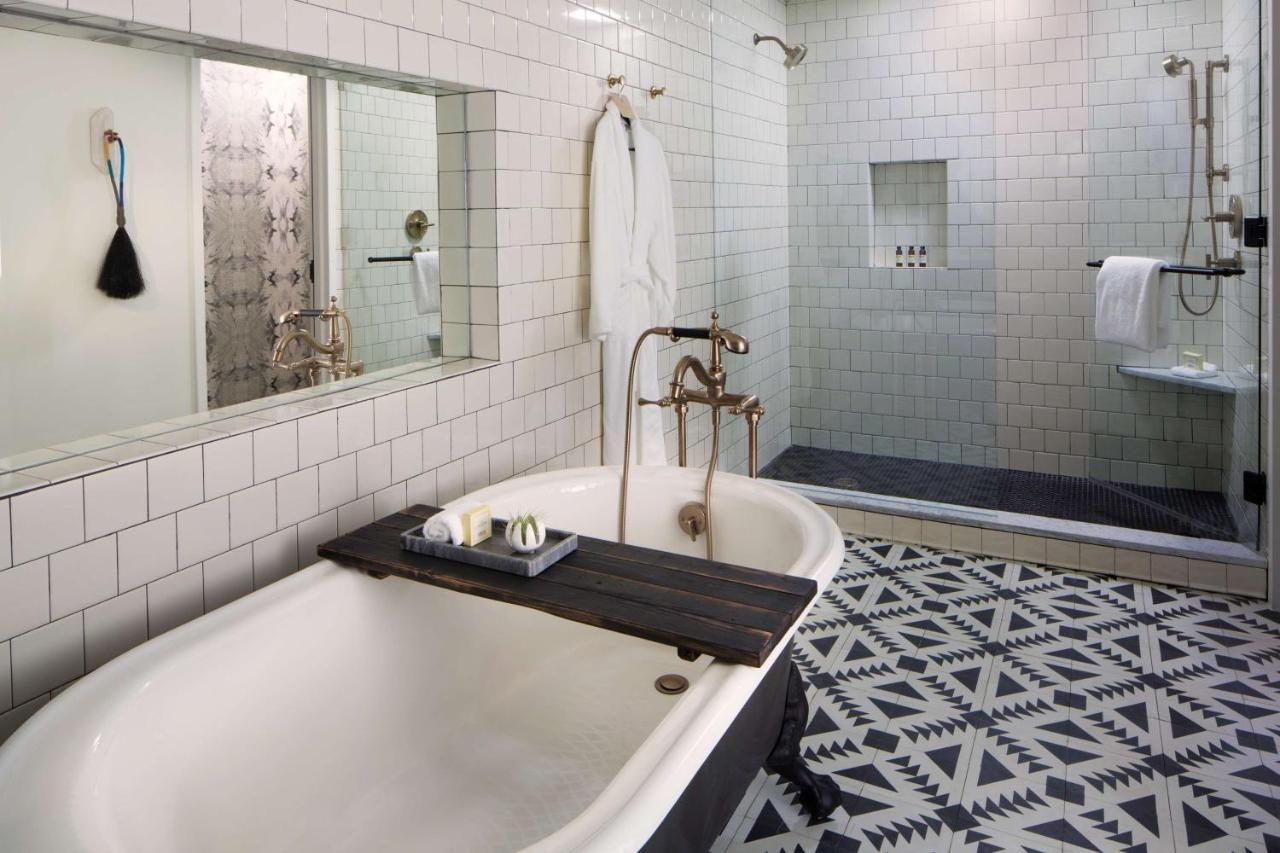 Thompson Hotel
The pet-friendly Thompson Nashville also offers a Summer Getaway package that saves 20% on your booking plus a $30 breakfast credit for reservations made from now through September 30, 2021, for stays from July 8 through December 31, 2021. Use offer code NASH20 at the time of booking to qualify.

Source: JustLuxe: LuxuryTravel News